JLS Technology
Information Technology Services
Services Provided:
Custom Mobile Responsive Website Design
Installed Content Management System
Search Engine Optimization (SEO)
Form Submission PDF Download
Blog Installation and Setup
Social Media Integration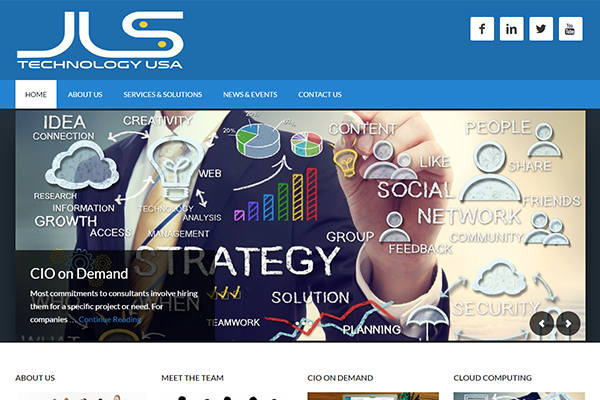 CLIENT TESTIMONIAL/REVIEW

I used GriffinIX Media for my JLS Tech website and I could not be happier with the final product. GriffinIX Media delivered a great product and were very helpful throughout the project. They gathered all my requirements and even created a mock-up before delivering the final site. All my friends, family and even some clients ask me who made the website and could they get their contact information which I gladly share. I would (and Have) recommend GriffinIX Media to anyone looking to get a professional website done.
Will Lassalle, Chief Information Officer - JLS Technology USA
Providing Web Design Services in the Kernersville, Greensboro, and Winston-Salem areas since 2009
GriffinIX Media provides professional website design, graphic design, logo design, and marketing services for businesses in the Kernersville, Greensboro, Winston-Salem, High-Point, Raleigh, and Charlotte areas as well other areas of North Carolina and the US.
Our websites are custom built for you and we only produce high quality designs that will captivate your visitors. Whether you're looking for a professionally built custom website for your business, organization, or even just for personal use, we're here to help and to make it affordable.