Fit Rehab and Training
Custom Physical Therapy and Training
Services Provided:
Custom Mobile Responsive Website Design
Installed Content Management System
Search Engine Optimization (SEO)
Blog Installation and Setup
Social Media Integration
Website Hosting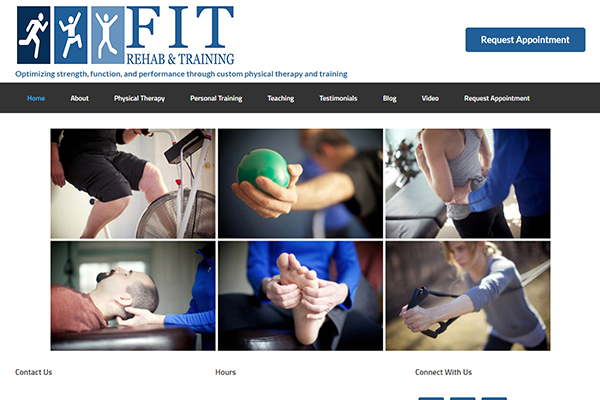 CLIENT TESTIMONIAL/REVIEW

GriffinIX Media created a beautiful website for my business. It is visually appealing, polished and professional. It is simple to navigate and every component works quickly and correctly. Blake Griffin was a pleasure to work with. He was professional, he completed the job in a timely manner, and responded to all my queries promptly. I highly recommend this company.
Kasey Keegan, Owner - Fit Rehab and Training
Providing Web Design Services in the Kernersville, Greensboro, and Winston-Salem areas since 2009
GriffinIX Media provides professional website design, graphic design, logo design, and marketing services for businesses in the Kernersville, Greensboro, Winston-Salem, High-Point, Raleigh, and Charlotte areas as well other areas of North Carolina and the US.
Our websites are custom built for you and we only produce high quality designs that will captivate your visitors. Whether you're looking for a professionally built custom website for your business, organization, or even just for personal use, we're here to help and to make it affordable.